Well Log Digitizing, Well Log Digitization, Well Logging Digitizing Services
LogDigi, LLC provides the lowest price well log digitizing, the highest quality, and the fastest well log digitizing service. LogDigi is a very strong competitor of other digitizating software companies - well log digitizing system and other digitization companies - well log digitizing services.
The Lowest Price Well Log Digitizing LogDigi's well log digitizing service fee is much cheaper than other digitizing companies.
The price is from
$19 per well log
Negotiable Price can decrease your cost. No start fee for each well. No extra charge for rush orders.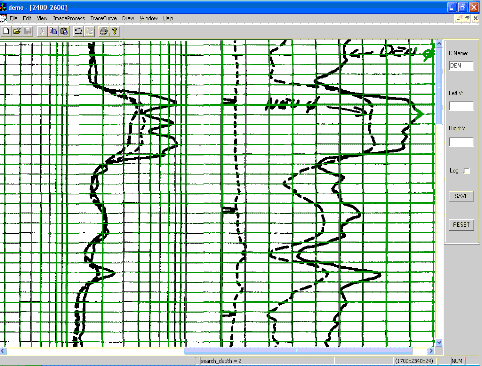 The Highest Quality & The Fastest Well Log Digitizing Services LogDigi - Automated Well Log Digitizing Software System was developed by LogDigi, LLC, which can precisely and effectively trace well-logging curves within one hour and half per well log (not include scanning well log time).
LogDigi will deliver accurate digital well-logging data in standard LAS format.
LogDigi can accommodate order large and small, rush or long term. LogDigi is a well-logging digitizing service for petroleum industry in the most cost-effective and productive manner available to the industry.
The industry's lowest price and the highest quality for digitization in the world. We can meet your schedule and budget.
All the digitizing is performed under rigorous, proprietary quality control procedures. LogDigi will deliver accurate digital well log data in standard LAS format or in your preferred format. Users can easily download the data and begin working with it immediately. Experienced professionals at LogDigi digitize well logs by using LogDigi - automatic vectorizing and manual digitizing software.

For fast service or help, please email us services@logdigi.com
Cost Estimate: Please email us to provide the following information for requesting a quote within 10 minutes 1) How many well logs do you have?
2) The average number of curves per each log?
3) The average digitizing interval (Log Length = End Depth - Start Depth) per curve?
4) Do you have scanned tiff image logs or paper logs?