Well Log Analysis, Well Log Interpretation, Well Logging Evalution
What Makes Our Process More Accurate
LogDigi technology completely adopts relative concepts and rebuilds a strict lithologic conductive equation. LogDigi technology is significantly improved well log analysis technology and different from current well-logging interpretation methods that use absolute concepts.
Traditional technologies are all based on an approximate value in the designing of well-logging equipment, result measurements, data collection and data processing. When facing extremely complex lithology, it is necessary to design models in each area based on changes in objective conditions. Traditional technology does not adapt based on changes of objective conditions. Traditional technology is often affected by different lithological, regional, and well conditions. Traditional technology cannot accurately locate oil and gas zones with complex lithology.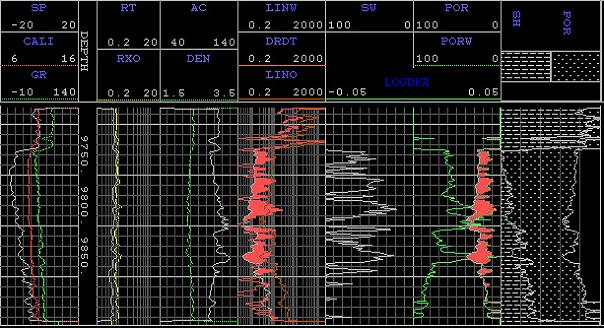 LogDigi technology has changed the current technology model of evaluating quantitative oil/gas formations. This technology is a breakthrough in well-logging technology, and an innovative method for the discovery of new oil and gas zones. LogDigi technology can automatically remove the influences of lithology variations in different areas and different depths. It can also compensate complex conditions, such as influences of deep intrusion of mud filtrate in drilling with saline mud. LogDigi method also evaluates the influences of oil layer flood out and automatically finds out whether or not the parameters are accordant with actual situations. This allows us to locate oil and gas zones 90% and greater. log evalution for porosity, saturation, effective thickness of reservoir beds.
We have the best well log analysis & interpretation software system to help you to analyze all kinds of complex lithologies.
LogDigi has more than 40 years working experience in E&P industry consultant, who can help our customers to solve any kinds of geology, well log analysis & interpretation questions.
90% old oil wells do not have Nuclear and Sonic logging. For many oil companies, in order to re-examine their oil fields, they have to sent down sophisticated nuclear, and acoustic tools on a wire-line for the well. It costs them a lot to do that. We re-evaluate your oil fields with your existing logs. We do not need "much more expensive core sample taken from the well", and "sophisticated nuclear, and acoustic tools are sent down the well on a wire-line". We can match your budget to re-evaluate your oil fields.
For fast service or help, please email us services@logdigi.com or just fill in the following cost estimate form,
we will reply your email or call you in 5 - 10 minutes.
Cost Estimate: